An assessment to analyse your Microsoft Power BI implementation and provide recommendations for improving Power BI performance.
Join us for a three to four-week engagement where we will review the current state of your organization's Power BI reports, data ecosystem, data architecture, and data models. Through this assessment, we will help you create a roadmap to improve the Power BI performance of your reports and dashboards.
Find Out More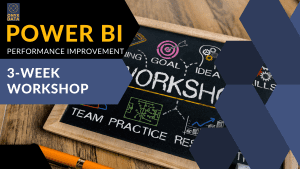 Are you intrigued by optimizing your organisation's Power BI performance? Seeking a comprehensive and professionally guided approach?
Embark on a 3-4 week engagement with us, during which we will meticulously review:
Your Power BI reports
Data ecosystem
Data architecture
Data models
With our insights, collaborate on the development of a strategic roadmap tailored to enhance your Power BI performance across reports and dashboards.
Wondering how we'll make this happen?
In-depth assessment: We will systematically evaluate your existing Power BI infrastructure to identify areas of improvement.
Actionable recommendations: Our experts will provide actionable recommendations, ensuring the coherent progress of your Power BI journey.
Transformative results: Anticipate performance improvements that unlock novel data-driven insights, bolster decision-making, and drive greater organisational impact.
Awaken your full data visualisation potential with us.
Are you ready to convert your Power BI reports into actionable insights, guiding your organisation's success?