Why Onyx Data Created A Consultancy Service
In an age where data is the new oil, businesses across industries are grappling with harnessing its potential. Yet, many struggle to extract valuable insights, facing bottlenecks, inefficiencies, and limited ability. As part of our commitment to empowering businesses through data-driven success, we've launched our consultancy service. Today, we'll delve into why Onyx Data took this initiative and how it can pivot your business towards data ability. 
The Data-Stricken Landscape
The reality is that many businesses, despite understanding the value of data-driven decision-making, face an uphill battle. They grapple with inefficient systems, poor ROI on innovative technologies, and limited ability for analytical projects. The result? Missed opportunities, inaccurate results, slow decision-making, and missed deadlines. These challenges needed a solution that could bridge the gap between data potential and execution. Enter Onyx Data's Consulting Services.

The Birth of Onyx Data's Consultancy Service
Onyx Data's consulting services were born out of a need to address these pain points and maximise business potential. Our results-driven approach supplies end-to-end data strategy and execution services, from design to build. We focus on driving business value through data and AI while meeting your key business goals. 
Our service is not merely about integrating new systems or training your team on the latest tools. It's about creating a comprehensive data ecosystem within your business, empowering your team with the necessary knowledge and tools for long-term success. 
A Necessity, not a Luxury
We recognised that investing in innovative technologies might yield poor ROI if they are not properly integrated or lack user adoption. Our consulting service aims to circumvent this issue. We implement best-in-class technologies and workflows that work seamlessly with your existing systems, perfecting your ability to handle and process data. 
Moreover, we understand that data analytics is not a one-size-fits-all solution. Every business has unique needs, strategies, and goals. Our service is tailored to supply practical solutions to your specific challenges. 
Our Approach
Our consultancy is built around a comprehensive approach that includes effective systems integration, process optimisation, holistic solutions, and training and ability building. 
Firstly, we assess your current systems, find bottlenecks, and design a tailored data strategy. Then, we implement optimised workflows and innovative solutions to streamline your data processing and analytics. This includes our unique consulting framework, Vision, which accelerates outcomes and de-risks projects.

 
We also understand the importance of upskilling your team. Therefore, our services include comprehensive training sessions to enhance your analytics team's ability, empowering them to manage the analytical delivery ecosystem.

 
Finally, we ensure that the solutions we supply are holistic, covering all aspects of your data landscape. This ensures that your front-line has access to the data they need for effective decision-making.

 
The Ultimate Goal
Our goal is to help you realise the potential of data-driven decision-making, enhance profitability, achieve new efficiencies, and surpass the competition. We're passionate about helping businesses like yours to unlock the power of data, and our consulting services are a testament to that commitment. 
In conclusion, Onyx Data's Consulting Services were created to help businesses overcome their data challenges and harness the power of data-driven decision making. If your business is struggling with data, we can help you turn it into a strategic asset.
With Onyx Data, you can navigate the complex world of data with confidence and success!
Find out more about our consulting services here.
Click, read, and hear more about data and artificial intelligence  with our blogs on our website.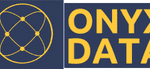 Citations