Unlock Your Business's Success with Microsoft Fabric: Dive In Now!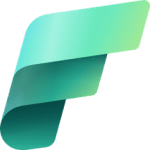 Being competitive is not only a choice, but also a necessity in the quickly changing world of modern business. Innovation is the key to success, and one of the most innovative tools to empower your organisation is Microsoft Fabric. If you haven't explored the possibilities that Fabric offers, now is the time to dive in. In this blog post, we'll tell you why learning Microsoft Fabric is a persuasive and essential decision for your business.
Unprecedented Integration and Efficiency
Microsoft Fabric is the cornerstone of seamless integration and efficiency. Imagine your entire organisation operating like a well-oiled machine, with every system and workflow effortlessly connected. No more bottlenecks, no more data silos – just smooth, synchronised operations.
With Fabric, you can achieve this level of integration by design. Say goodbye to the hassle of manual data transfers and tedious cross-system communications. Learn how to leverage Fabric's capabilities to create a cohesive, interconnected business ecosystem.
In today's distributed work environment, effective collaboration and communication are vital. Microsoft Fabric equips you with the tools to take teamwork to the next level. Whether your team is spread across the globe or working from various locations, Fabric ensures everyone is on the same page.
Discover how to enhance collaboration through Fabric's powerful features, from seamless document sharing to real-time communication. Unlock the potential to work smarter, not harder.
Data-Driven Decision Making
Data is king in the digital age, and Microsoft Fabric is your royal path to harnessing its power. Learn how to leverage data analytics within Fabric to make informed, data-driven decisions that can propel your business forward.
By mastering Fabric's data analytics capabilities, you can gain insights into customer behaviour, market trends, and internal performance. With this information, you can steer your business in the right direction, making agile decisions that lead to growth.
Customisation for Your Industry
No two businesses are alike, and Microsoft Fabric recognizes that. Whether you're in manufacturing, finance, healthcare, or any other industry, Fabric can be tailored to meet your unique needs. Discover how to customise Fabric to suit your industry's specific requirements, ensuring you get the most out of this versatile tool.
Security and Compliance
In today's cybersecurity landscape, protecting sensitive data is paramount. Microsoft Fabric offers robust security and compliance features that help you stay one step ahead of potential threats. Learn how to maximise Fabric's security capabilities to safeguard your organisation's information.
Networking Opportunities
Your journey with Microsoft Fabric isn't a solitary one. Join a community of like-minded professionals who are also committed to transforming their businesses. Share insights, exchange ideas, and build valuable relationships that can open doors to new partnerships and collaborations.
Now, you might be wondering how you can get started on this exciting journey with Microsoft Fabric. The answer is simple: invest in learning. Enrol in a Fabric workshop or training program to receive hands-on experience and guidance from industry-leading experts.
What We Provide Here At Onyx Data
At Onyx Data, we offer the "Fabric in a Day" workshop—an immersive experience that will unlock your business's untapped potential. This workshop covers everything from the basics to advanced techniques, ensuring you leave with the knowledge and skills to drive long-term growth.
Don't worry if you have specific requirements. Microsoft Fabric training can be customised for your organisation, and onsite training options are available.
In conclusion, the persuasive power of learning Microsoft Fabric lies in its ability to revolutionise the way you do business. It's a gateway to integration, efficiency, collaboration, and data-driven success. Join the ranks of forward-thinking organisations and embrace the future with Microsoft Fabric. Your business's full potential awaits – seize it today!During the "Fabric in a Day" workshop, our expert trainers will guide you through a step-by-step process, ensuring that you grasp the fundamentals of Microsoft Fabric. Whether you are a beginner or have some prior knowledge, our workshop caters to all skill levels. We understand that every business is unique, which is why we offer customised training options. Our trainers will work closely with you to understand your specific requirements and tailor the workshop accordingly.
The workshop is designed to be immersive and hands-on, allowing you to apply the concepts you learn in real-world scenarios. You will have the opportunity to work on practical exercises and case studies that simulate the challenges you may face in your business. This practical approach ensures that you not only understand the theory but also gain the confidence to apply it effectively.
One of the key benefits of learning Microsoft Fabric is its ability to revolutionise the way you do business. By integrating various systems and applications, Fabric enables seamless communication and collaboration across your organisation. This leads to increased efficiency and productivity, as well as improved decision-making based on accurate and up-to-date data.
Moreover, Microsoft Fabric empowers you to embrace a data-driven approach to business. You will learn how to harness the power of data analytics and visualisation tools to gain valuable insights and make informed decisions. This data-driven approach can give you a competitive edge in today's fast-paced business landscape.
Click, read, and hear more about data and artificial intelligence  with our blogs on our website.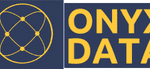 Citations 
https://learn.microsoft.com/en-us/fabric/get-started/end-to-end-tutorials
https://learn.microsoft.com/en-us/training/modules/administer-fabric/
https://trainingsupport.microsoft.com/
https://www.udemy.com/course/microsoft-fabric/
https://mindmajix.com/microsoft-azure-fabric-training
https://hkrtrainings.com/microsoft-azure-fabric-training